The Hundred Thousand Kingdoms (Inheritance Trilogy #1) by N.K. Jemisin
Rating: 4 stars
Goodreads Rating: 3.8 stars
Source: Library
Buy the Book: Amazon
Summary: "
Yeine Darr is an outcast from the barbarian north. But when her mother dies under mysterious circumstances, she is summoned to the majestic city of Sky. There, to her shock, Yeine is named an heiress to the king. But the throne of the Hundred Thousand Kingdoms is not easily won, and Yeine is thrust into a vicious power struggle."
Review:
Super unique and original. I loved how the author played with fantasy norms, and then threw them out the window. You know... kingdom in trouble, rightful heir reluctantly ascends to the throne, orcs and princes do battle, etc... Nothing like that happens here.
For one, this novel shows what a matriarchal society would look like. For all the crazy inventive fantasy stories I've read, I have never understood why they have all been so deeply entrenched in patriarchy. And she totally pulls it off in a completely believable way. I mean, if you consider that no warrior is as fierce as a mother defending her young, of course it makes sense that you'd want a female army. That alone was interesting and refreshing. I liked how the matriarchy also had problems- Yeine herself has moments of sexist thinking when she benevolently pities men for their inability to completely control their emotions, even though she herself loses her temper on occasion. It really turned gender relations on its head and made me think about how some ideas about men and women are completely unsubstantiated- both in Yeine's world and in mine.
I also liked how the white city on a hill turned out to be pretty much the worst possible place you can imagine. The mythology surrounding the prisoner gods was fascinating and made this story really stand out. Yeine was a great character- at once both strong and vulnerable, clever and rash. It wasn't 100% polished, but it was pretty close. Expect the unexpected in this story full of danger and intrigue, and buckle up for a thrilling and innovative ride. I will for sure be reading the sequel.
Review in a GIF: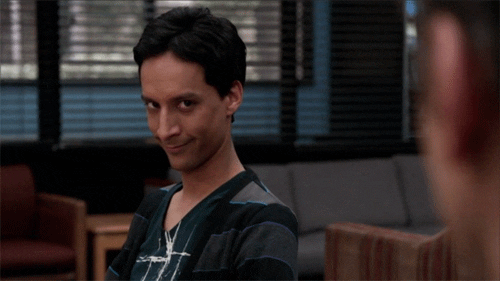 Bottom Line: A fantasy that thinks outside the box and is never predictable, in a good way. Read it!