A Court of Mist and Fury (A Court of Thorns and Roses #2) by Sarah J. Maas
Rating: 4.5 stars
Goodreads Rating: 4.74 stars
Source: Library
Buy the Book: Amazon
Summary: "
Feyre survived Amarantha's clutches to return to the Spring Court—but at a steep cost. Though she now has the powers of the High Fae, her heart remains human, and it can't forget the terrible deeds she performed to save Tamlin's people.
Nor has Feyre forgotten her bargain with Rhysand, High Lord of the feared Night Court. As Feyre navigates its dark web of politics, passion, and dazzling power, a greater evil looms—and she might be key to stopping it. But only if she can harness her harrowing gifts, heal her fractured soul, and decide how she wishes to shape her future—and the future of a world cleaved in two."
Review:
This one is hard to review without revealing spoilers. Suffice it to say, I was not expecting this story. I'm surprised, and really, really happy. Way to take the unexpected route, Ms Maas, and way to rock it. The beginning of the book is a little slow, and the story arc doesn't conclude quite as strongly as the first book and that lack of resolution has me itching for the next one. But I really enjoyed the character development, the continued world building, and Fayre in particular. Well done, Maas, now GIVE ME THE NEXT ONE.
*Note: I've seen this series described as YA, but I strongly, strongly disagree. This is definitely an adult story.
Review in a GIF: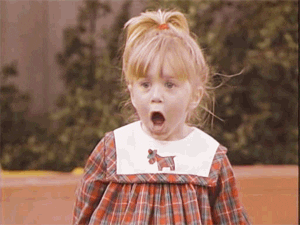 Bottom Line: A passionate, intricate, and dazzling sequel to an intense series. This is definitely a more HBO type series, however, so proceed with caution.
This Savage Song by Victoria Schwab
Rating: 2.75 stars
Goodreads Rating: 4.15 stars
Source: Library
Buy the Book: Amazon
Summary: "
There's no such thing as safe in a city at war, a city overrun with monsters. In this dark urban fantasy from author Victoria Schwab
,
a young woman and a young man must choose whether to become heroes or villains—and friends or enemies—with the future of their home at stake. The first of two books.
Kate Harker and August Flynn are the heirs to a divided city—a city where the violence has begun to breed actual monsters. All Kate wants is to be as ruthless as her father, who lets the monsters roam free and makes the humans pay for his protection. All August wants is to be human, as good-hearted as his own father, to play a bigger role in protecting the innocent—but he's one of the monsters. One who can steal a soul with a simple strain of music. When the chance arises to keep an eye on Kate, who's just been kicked out of her sixth boarding school and returned home, August jumps at it. But Kate discovers August's secret, and after a failed assassination attempt the pair must flee for their lives."
Review: This book got a lot of buzz when it first came out, largely due to its original premise and, supposedly, a really compelling plot. To me, however, t
his book did not live up to the hype. I don't want to give it a horrible review, though, because I recognize its originality and want to celebrate that. It's unlike anything I've ever read before... And yet the story as a whole was so bland. Generic. It failed to get any sort of reaction out of me, either positive or negative. I've seen Kate and August's characters in a million other books before, and therefore didn't really care about them the whole way through. It's unfortunate, as there was a lot to get excited about at this book's onset. Alas, it was not very compelling after all.
Review in a GIF: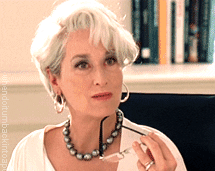 Bottom Line: Despite its originality, this book did not sell me. I'd skip it if I were you.
Unquiet Land (Elemental Blessings #4) by Sharon Shinn
Rating: 4 stars
Goodreads Rating: 4.07 stars
Source: Library
Buy the Book: Amazon
Summary:

"
Leah Frothen has returned home. But she can scarcely catch her breath before she is summoned by regent Darien Serlast, the man who made her a spy. Leah is reluctant to take on a new assignment, but Darien has dangled the perfect lure to draw her in…
Leah finds she enjoys the challenges of opening a shop catering to foreign visitors, especially since it affords her the opportunity to get to know Mally, the child she abandoned five years ago.
But when the regent asks her to spy on ambassadors from a visiting nation, Leah soon learns that everyone—her regent, her lover, and even her daughter—have secrets that could save the nation, but might very well break her heart."
Review: I really love this series, but this wasn't my favorite of them. That being said, it was still a delight to read, and I compulsively absorbed every word. It's a combination of a lot of things - a little mystery, a little romance, a little drama, and a little danger - but every element was handled well. This story gets its rating partly because it fulfills my wishes. The premise gives the story an undercut of menace, but on the whole it's comforting, warm, and fulfilling. I'm always happy when I finish a Shinn book.
Review in a GIF: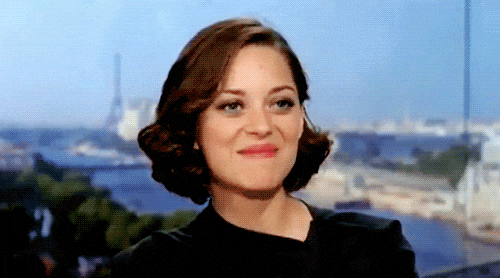 Bottom Line: Sharon Shinn proves once again that she is a total goddess. This series is recommended to anyone who likes character driven YA fantasy.