Morning Star (Red Rising #3) by Pierce Brown
Rating: 3.75 stars
Goodreads Rating: 4.5 stars
Source: Library
Buy the Book: Amazon
Summary: "
Darrow would have lived in peace, but his enemies brought him war. The Gold overlords demanded his obedience, hanged his wife, and enslaved his people. But Darrow is determined to fight back. Risking everything to transform himself and breach Gold society, Darrow has battled to survive the cutthroat rivalries that breed Society's mightiest warriors, climbed the ranks, and waited patiently to unleash the revolution that will tear the hierarchy apart from within.
Finally, the time has come.
But devotion to honor and hunger for vengeance run deep on both sides. Darrow and his comrades-in-arms face powerful enemies without scruple or mercy. Among them are some Darrow once considered friends. To win, Darrow will need to inspire those shackled in darkness to break their chains, unmake the world their cruel masters have built, and claim a destiny too long denied—and too glorious to surrender."
Review:
I think too much time passed from when I read the first two books until I started this one. I had forgotten a lot and didn't feel very connected to the characters. I figured my memory would refresh as I read, but... it didn't really. This book is action packed, which is normally a good thing, but I found myself more drawn to the quieter moments: little conversations between Sevro and Darrow; Moments of forgiveness or acceptance; pretty much any scene with Cassius; ... and that about covers the quiet scenes. The more I read the more engrossed I became, happily, but it took me a good long time to get there. I ended up skimming a good chunk of the battles because my stomach was not agreeing with them, which is too bad because I think I missed out on some fine plotting. I was satisfied with the ending, which was a huge relief since I wasn't sure that was a possibility. This whole series is pretty brutal. Though this story was maybe more bitter than sweet, I am glad I saw it through. And I'm just as glad that it's over.
Review in a GIF: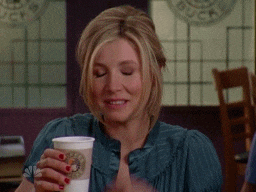 Bottom Line: A solid conclusion to an exhilarating series. The level of crass and violence was a little above what I'd prefer, but I'm glad I stuck it out.
When by Victoria Laurie
Rating: 4.75 stars
Goodreads Rating: 4.14 stars
Source: Library
Buy the Book: Amazon
Summary: "
Maddie Fynn is a shy high school junior, cursed with an eerie intuitive ability: she sees a series of unique digits hovering above the foreheads of each person she encounters. Her earliest memories are marked by these numbers, but it takes her father's premature death for Maddie and her family to realize that these mysterious digits are actually death dates, and just like birthdays, everyone has one.
Forced by her alcoholic mother to use her ability to make extra money, Maddie identifies the quickly approaching death date of one client's young son, but because her ability only allows her to see the
when
and not the
how
, she's unable to offer any more insight. When the boy goes missing on that exact date, law enforcement turns to Maddie.
Soon, Maddie is entangled in a homicide investigation, and more young people disappear and are later found murdered. A suspect for the investigation, a target for the murderer, and attracting the attentions of a mysterious young admirer who may be connected to it all, Maddie's whole existence is about to be turned upside down. Can she right things before it's too late?"
Review: This book was my favorite surprise of the year. I picked it up from the library on a whim, not even expecting to read more than a few pages, but I couldn't have been more wrong. It hooked me from the very beginning and I blew through the whole thing really quickly. This book is a r
eally fantastic mystery/thriller! I don't usually reach for paranormal books anymore - I got a little over-saturated and needed other genres - but this book reminded me why I liked them in the first place. Maddie feels real, which makes her wisdom and her bravery all the more impressive. The plot was almost perfect. I certainly didn't see the end coming. This book came so, so close to five stars. Suspenseful, exciting, and satisfying. Definitely reach for this one next time you need a who-dun-it.
Review in a GIF: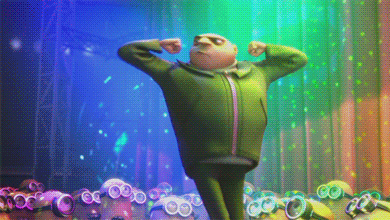 Bottom Line: I wish more people knew about this book - it's a suspenseful and compelling thriller, and I bet you a dollar you won't guess the mystery's grand reveal.
Fairest by Marissa Meyer
Rating: 3.5 stars
Goodreads Rating: 4.03 stars
Source: Library
Buy the Book: Amazon
Summary: "
In this stunning bridge book between
Cress
and
Winter
in the bestselling Lunar Chronicles, Queen Levana's story is finally told.
Mirror, mirror on the wall,
Who is the fairest of them all?
Fans of the Lunar Chronicles know Queen Levana as a ruler who uses her "glamour" to gain power. But long before she crossed paths with Cinder, Scarlet, and Cress, Levana lived a very different story – a story that has never been told . . . until now.
Marissa Meyer spins yet another unforgettable tale about love and war, deceit and death. This extraordinary book includes full-color art and an excerpt from
Winter
, the next book in the Lunar Chronicles series."
Review: I liked the Lunar Chronicles so much that I read this novella. I think this is only the second novella I've ever read. And while it was fun to be back in this world, I was reminded why I'm not particularly interested in novellas... they're just not as complete or as clever as I want them to be. And I missed the humor that is so abundant in Meyer's other work. This story made me feel badly for Levanna, but also frustrated that there weren't more checks and balances in place to prevent all the atrocities done during her reign, and the reigns preceding her. All those poor people... especially Evret and Winter.
This novella is basically one giant cautionary tale of why it's a bad idea to have delusional people in positions of power. AHEM.
Review in a GIF: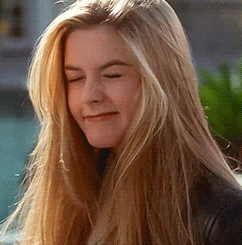 Bottom Line: Read it if you already love The Lunar Chronicles. It won't make you love it more, but the greater context is interesting.