Three Wishes by Liane Moriarty
Rating: 3 stars
Source: Library
Buy the Book: Amazon
Summary: "
Lyn, Cat, and Gemma Kettle, beautiful thirty-three-year-old triplets, seem to attract attention everywhere they go. Together, laughter, drama, and mayhem seem to follow them. But apart, each is dealing with her own share of ups and downs. Lyn has organized her life into one big checklist, Cat has just learned a startling secret about her marriage, and Gemma, who bolts every time a relationship hits the six-month mark, holds out hope for lasting love. In this wise, witty, and hilarious novel, we follow the Kettle sisters through their tumultuous thirty-third year as they deal with sibling rivalry and secrets, revelations and relationships, unfaithful husbands and unthinkable decisions, and the fabulous, frustrating life of forever being part of a trio."
Review:
Lots to like, with Moriarty's signature ability to get you to empathize with every character, flaws and all. But it's pretty clear that this is her first novel. Her later work is much more polished. And I lacked that ache I usually feel at the end of one of her novels, not wanting it to be over. I'm still glad I read this one, but it's not anywhere near my favorites of hers.
Review in a GIF: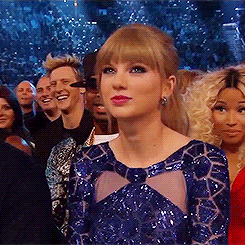 Eligible by Curtis Sittenfeld
Rating: 2 stars
Source: Library
Buy the Book: Amazon
Summary: "
This version of the Bennet family—and Mr. Darcy—is one that you have and haven't met before: Liz is a magazine writer in her late thirties who, like her yoga instructor older sister, Jane, lives in New York City. When their father has a health scare, they return to their childhood home in Cincinnati to help—and discover that the sprawling Tudor they grew up in is crumbling and the family is in disarray.
Youngest sisters Kitty and Lydia are too busy with their CrossFit workouts and Paleo diets to get jobs. Mary, the middle sister, is earning her third online master's degree and barely leaves her room, except for those mysterious Tuesday-night outings she won't discuss. And Mrs. Bennet has one thing on her mind: how to marry off her daughters, especially as Jane's fortieth birthday fast approaches.
Enter Chip Bingley, a handsome new-in-town doctor who recently appeared on the juggernaut reality TV dating show Eligible. At a Fourth of July barbecue, Chip takes an immediate interest in Jane, but Chip's friend neurosurgeon Fitzwilliam Darcy reveals himself to Liz to be much less charming. . . .
And yet, first impressions can be deceiving."
Review:
I'm still not wholly convinced that this book isn't so much a retelling of Pride & Prejudice as a parody. It removes all the endearing and lovable moments and character traits and leaves all the ugly. I hated everyone, and was frustrated that this novel tainted such a beloved story. Was the moral supposed to be that only Mary has life figured out, and everyone else is just stupid? That's what the epilogue seems to suggest. And that's absurd. Especially considering this version of Mary.

Angst aside, I thought the portrayal of Kitty and Lydia as paleo/crossfit enthusiasts was dead perfect. They're annoying and selfish in both versions, so I guess I wasn't so upset that I hated them in this version since I hate them in the original too. And I did read it in about two days, so there's that.
Review in a GIF: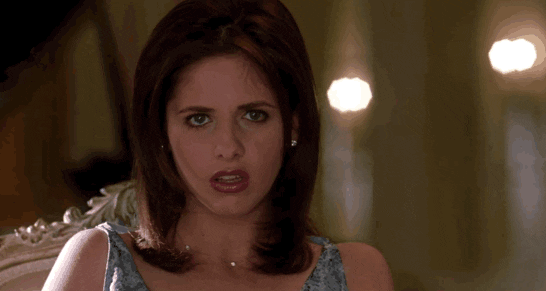 The Crown by Kiera Cass
Rating: 2.5 stars
Source: Library
Buy the Book: Amazon
Summary: "
When Eadlyn became the first princess of Illéa to hold her own Selection, she didn't think she would fall in love with any of her thirty-five suitors. She spent the first few weeks of the competition counting down the days until she could send them all home. But as events at the palace force Eadlyn even further into the spotlight, she realizes that she might not be content remaining alone.
Eadlyn still isn't sure she'll find the fairytale ending her parents did twenty years ago. But sometimes the heart has a way of surprising you…and soon Eadlyn must make a choice that feels more impossible—and more important—than she ever imagined."
Review:
I wish I knew this was a duology. I was expecting a trilogy and therefore was confused about the pacing in the second half of the novel. It's the same old cupcake you get with all the other Selection books, though this round of Selection has a less likable protagonist and less political unrest, therefore less tension. Still, I like cupcakes, though this one was sort of a forgettable flavor. Still tasty enough, though by tomorrow I doubt I'll remember I ate it.
Review in a GIF: