Cinder by Marissa Meyer
Rating: 4.5 stars
Source: Purchased
Buy the Book: Amazon
Summary: "
Humans and androids crowd the raucous streets of New Beijing. A deadly plague ravages the population. From space, a ruthless lunar people watch, waiting to make their move. No one knows that Earth's fate hinges on one girl.
Cinder, a gifted mechanic, is a cyborg. She's a second-class citizen with a mysterious past, reviled by her stepmother and blamed for her stepsister's illness. But when her life becomes intertwined with the handsome Prince Kai's, she suddenly finds herself at the center of an intergalactic struggle, and a forbidden attraction. Caught between duty and freedom, loyalty and betrayal, she must uncover secrets about her past in order to protect her world's future."
Mini-review:
How did I never do a review for Cinder? I actually read this book about 4 years ago, loved it, recommended it to everyone, and then never continued the series until a friend bought book 2 for me a few months ago. The story was a bit predictable, but that didn't stop it from being awesome. What a fun, unique spin on fairy tale retellings. I especially like Cinder as a character. I had a blast with this one, and am glad I was pushed to finish the series, because it was awesome.
Review in a GIF: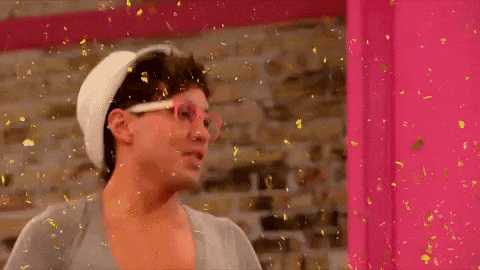 Scarlet by Marissa Meyer
Rating: 4 stars
Source: Gifted
Buy the Book: Amazon
Summary: "
Cinder, the cyborg mechanic, returns in the second thrilling installment of the bestselling Lunar Chronicles. She's trying to break out of prison—even though if she succeeds, she'll be the Commonwealth's most wanted fugitive.
Halfway around the world, Scarlet Benoit's grandmother is missing. It turns out there are many things Scarlet doesn't know about her grandmother or the grave danger she has lived in her whole life. When Scarlet encounters Wolf, a street fighter who may have information as to her grandmother's whereabouts, she is loath to trust this stranger, but is inexplicably drawn to him, and he to her. As Scarlet and Wolf unravel one mystery, they encounter another when they meet Cinder. Now, all of them must stay one step ahead of the vicious Lunar Queen Levana, who will do anything for the handsome Prince Kai to become her husband, her king, her prisoner."
Mini-review:
A lot of fun! Cinder and Thorne and Kai and Wolf were all so interesting, their stories crashing together and building into what's sure to be another suspenseful and wild ride in the next book. Scarlet herself felt like the weakest link in this book, and though her temper and her impulsivity sometimes grated, and though her romance felt a tad forced, it wasn't enough to stop my enjoyment of the story.
Review in a GIF: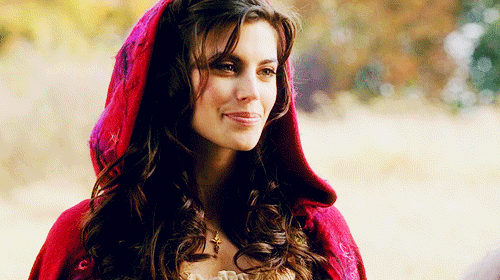 Cress by Marissa Meyer
Rating: 5 stars
Source: Purchased
Buy the Book: Amazon
Summary: "
In this third book in Marissa Meyer's bestselling Lunar Chronicles series, Cinder and Captain Thorne are fugitives on the run, now with Scarlet and Wolf in tow. Together, they're plotting to overthrow Queen Levana and prevent her army from invading Earth.
Their best hope lies with Cress, a girl trapped on a satellite since childhood who's only ever had her netscreens as company. All that screen time has made Cress an excellent hacker. Unfortunately, she's being forced to work for Queen Levana, and she's just received orders to track down Cinder and her handsome accomplice.
When a daring rescue of Cress goes awry, the group is splintered. Cress finally has her freedom, but it comes at a higher price than she'd ever expected. Meanwhile, Queen Levana will let nothing prevent her marriage to Emperor Kai, especially the cyborg mechanic. Cress, Scarlet, and Cinder may not have signed up to save the world, but they may be the only hope the world has."
Mini-review:
This book is just a whole lot of fun. Cress is no Cinder, but I still just couldn't put this book down. I love compulsively readable books like this. This book is so fantastically compelling that it merited 5 stars purely for the fun factor.
Review in a GIF: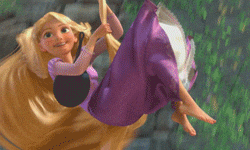 Winter by Marissa Meyer
Rating: 4 stars
Source: Purchased
Buy the Book: Amazon
Summary: "
Princess Winter is admired by the Lunar people for her grace and kindness, and despite the scars that mar her face, her beauty is said to be even more breathtaking than that of her stepmother, Queen Levana.
Winter despises her stepmother, and knows Levana won't approve of her feelings for her childhood friend--the handsome palace guard, Jacin. But Winter isn't as weak as Levana believes her to be and she's been undermining her stepmother's wishes for years. Together with the cyborg mechanic, Cinder, and her allies, Winter might even have the power to launch a revolution and win a war that's been raging for far too long.
Can Cinder, Scarlet, Cress, and Winter defeat Levana and find their happily ever afters? Fans will not want to miss this thrilling conclusion to Marissa Meyer's national bestselling Lunar Chronicles series."
Mini-review:
I blew right through this one. Another compulsively readable book, which is certainly nothing to scoff at considering the length of this novel (800+ pages). There are a lot of pros to this book. Such as: I had a lot of fun! A lot, a lot of fun. This book was action packed, and certain moments had my heart racing because of Meyer's unpredictability. The plot was intricate and exciting and at times really breathtaking. The way the Snow White fairy tale was weaved into this story was very clever. I am satisfied with this conclusion, and feel closure with the story. I will miss these characters, especially Cinder and Thorne. (The moment with the high five was spectacular.) I loved that friendship was just as important in this story as romance. I appreciated how everyone felt distinct and individual. I think these stories would make a banging film series. Also, I REALLY REALLY REALLY want to visit Luna. That being said, there were a few things I didn't luuuurrrrve as much as I wanted to. Such as:
-The revolution felt way oversimplified. There was some commentary about sacrifice for the greater good, but every decision to be made in the book had a pretty clear right decision vs. wrong decision, whereas in reality things are much grayer and messy and complicated than that.
-Relatedly, there is a pretty bad case of white horse/black horse syndrome going on. It felt like this world was split into good people and death eaters. Everyone was either totally heroic or else they were selfish, ignorant, and cruel. I would have preferred more variety on both sides, and for the characters' moral compasses to be less in sync. (I wanted for people with good intentions to disagree on the best course of action, for example. I don't know if I'm making sense here. It makes sense in my head.)
-I was a little confused about one of the characters in the end, and I didn't get quite as much resolution about another character, but on the whole I was satisfied with this series. It was a whole lot of fun and I'm glad I read it.
Review in a GIF: