About a year and a half ago I did a series on here called The Series Series talking all about - you guessed it - book series. I'm nothing if not imaginative when naming my posts.
Part One discussed series I've finished, and whether I'd recommend them.
Part Two discussed series I've started, and whether I planned to continue.
Part Three discussed series I haven't read that I was considering starting.
I finished my part in The Series Series with a discussion defending the series format, and then had a week's worth of awesome guest posts by Bridget, Jessie, Cassie, Kami, and Kathy.
I really enjoyed writing that whole thing, but one thing that really surprised me while I was doing it was the realization that, holy moly, I have started a lot of book series. Like, for real, a lot. So, since it's been a while (A year and a half), I decided to do a follow up to record what changes have occurred in the interim. I'll be talking about book series all week here, starting with what series I've finished in the last year and a half. Here we go!
Series I've Finished
(And Whether I'd Recommend Them)


The Lunar Chronicles by Marissa Meyer
Number of Books: 4 (Cinder, Scarlet, Cress, and Winter)
Series in 5 Words: Swashbuckling Space Fairy Tale Adventure
Overall Feeling: I read the last three books in this series all at once, and I'm glad I did. This is a good series to binge read, as going quickly allows you to overlook some of the plot holes and just enjoy the ride. It may have oversimplified the revolutionary aspects of the plot, but the cast is endearing and the plot is engaging and Meyer does a good job of including romance without it becoming the main focus of the story. Well done!
Conclusion: Swoony, funny, and exciting. Definitely worth the read if you like YA and fairy tale adaptations.
Series in a GIF: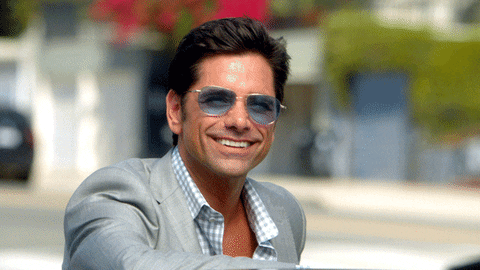 ____________________
The Winner's Trilogy by Marie Rutkoski


Series in 5 Words: Determined Love Struggles And Conquers
Overall Feeling: This series was primarily an emotional one. The romance is the forefront of this story, which isn't usually my jam, but Rutkoski won me over with her fine handling of all the emotions going on here: the main characters are under immense amounts of pressure, and their choices are made after a great deal of inner struggle to balance their head and their heart. It's a bittersweet story in many ways, not a light romance at all considering all the sacrifice they all go through. But it ends on a mostly happy note, and gives readers a whole lot of adrenaline with the revolutionary background of the story.
Conclusion: A good one for romance fans who like a bit of excitement with their swoons.
Series in a GIF: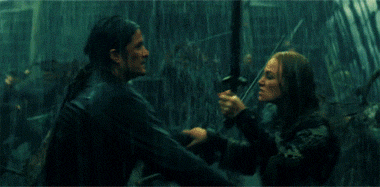 The Princess Academy Trilogy by Shannon Hale

Series in 5 Words: Friendship Will Always Reign Supreme
Overall Feeling: I really like how Hale's MG and YA novels always have friendship as a main theme. These books feature a nice picture of loyalty, understanding, and helpfulness between kids, and I'd love for my kids to read these someday.
Conclusion: A sweet and happy series for kids.
Series in a GIF: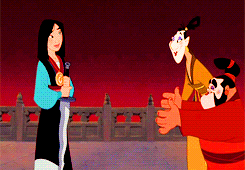 Of Metal and Wishes Duology by Sarah Fine


Series in 5 Words: Phantom and Raoul Are Awesome
Overall Feeling: I loved the first book. The second book... not so much. But I liked that the Phantom and Raoul characters were so fleshed out, even though Wen was a little bit of a disappointment.
Conclusion: A great first book, and I hope this starts a trend of more musical-to-book adaptations.
Series in a GIF: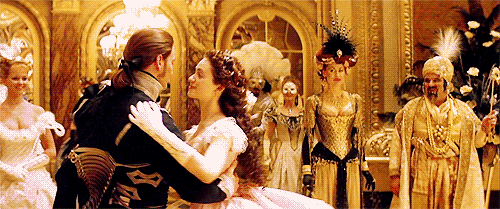 The Soul Eater Series by Eliza Crewe


Series in 5 Words: Friendship In Good And Evil
Overall Feeling: I blew through this whole series in a couple of weeks. There are some moments of pretty gross violence that required some skimming for my stomach's sake, but I loved the friendship between the main characters, and I really liked that Meda felt like an ordinary teenager in completely extraordinary circumstances. I've never met another character like her. It's like she cares about people almost against her will. I've missed being in her sarcastic head.
Conclusion
:
A really exciting, original, and completely gripping trilogy with an unusual protagonist who will win you over.
Series in a GIF: