Finding Audrey by Sophie Kinsella
Rating: 4.5 stars
Source: Library
Buy the Book: Amazon
Summary: "
An anxiety disorder disrupts fourteen-year-old Audrey's daily life. She has been making slow but steady progress with Dr. Sarah, but when Audrey meets Linus, her brother's gaming teammate, she is energized. She connects with him. Audrey can talk through her fears with Linus in a way she's never been able to do with anyone before. As their friendship deepens and her recovery gains momentum, a sweet romantic connection develops, one that helps not just Audrey but also her entire family."
Review: This was a short, sweet, uplifting read. It's not a book about a girl's anxiety, it's a book about a girl. She has friends, challenges, family issues, a sense of humor, and anxiety, among other things. I loved how anxiety wasn't the focus of the book, and yet how the book demonstrated how anxiety can seep into every crack of your life. This book does a fantastic job of balancing the deep stuff with lightheartedness. Sweet, filling, and really, really funny.
Review in a GIF: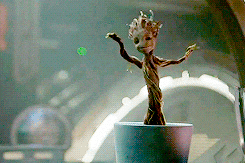 Carry On by Rainbow Rowell
Rating: 2.75 stars
Source: Library
Buy the Book: Amazon
Summary: "
Simon Snow is the worst chosen one who's ever been chosen.
That's what his roommate, Baz, says. And Baz might be evil and a vampire and a complete git, but he's probably right.
Half the time, Simon can't even make his wand work, and the other half, he sets something on fire. His mentor's avoiding him, his girlfriend broke up with him, and there's a magic-eating monster running around wearing Simon's face. Baz would be having a field day with all this, if he were here—it's their last year at the Watford School of Magicks, and Simon's infuriating nemesis didn't even bother to show up.
Carry On
is a ghost story, a love story, a mystery and a melodrama. It has just as much kissing and talking as you'd expect from a Rainbow Rowell story—but far, far more monsters."
Review:
Well, okay. Rowell is forever awesome, amirite? But I just didn't love this story. Her characterization is always top notch, and I appreciated the tension and the mystery in this story, but plot wise this book really, really dragged. Plus, it was rather bizarre to be reading a fictional book based on the fictional characters within another fictional book who are a parody of an altogether separate fictional book. That many levels of meta were amazingly original, so why was the book so dull? On the whole, this book in concept was brazen, imaginative, and gutsy. In execution, however, this book was really, really bloody boring. Of all her books, I think this is the one I'm least likely to reread.
Review in a GIF: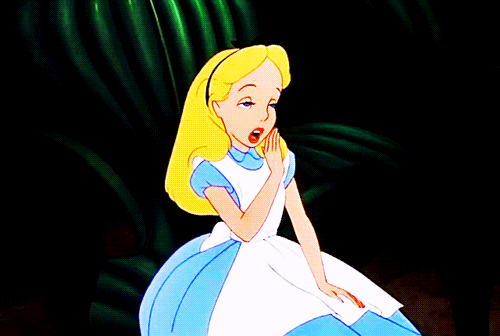 The Girl On The Train by Paula Hawkins
Rating: 3.5 stars
Source: Library
Buy the Book: Amazon
Summary: "
The debut psychological thriller that will forever change the way you look at other people's lives.
EVERY DAY THE SAME
Rachel takes the same commuter train every morning and night. Every day she rattles down the track, flashes past a stretch of cozy suburban homes, and stops at the signal that allows her to daily watch the same couple breakfasting on their deck. She's even started to feel like she knows them. Jess and Jason, she calls them. Their life—as she sees it—is perfect. Not unlike the life she recently lost.
UNTIL TODAY
And then she sees something shocking. It's only a minute until the train moves on, but it's enough. Now everything's changed. Unable to keep it to herself, Rachel goes to the police. But is she really as unreliable as they say? Soon she is deeply entangled not only in the investigation but in the lives of everyone involved. Has she done more harm than good?"
Review: The more I read, the more I wanted to read. But, good grief, that was depressing. Also, I wish someone had warned me that this book may be triggering as it deals with the death of a baby. I don't handle that topic well, and this book really bothered me. Not because of how it dealt with it, but because I, personally, do not do well with that topic. If this topic is triggering for you as well, I'd strongly recommend skipping it. That being said, I know a lot of people who really loved this book because of the gripping mystery.
Review in a GIF: