Made You Up by Francesca Zappia
Rating: 5 stars
Source: Library
Buy the Book: Amazon
Summary: "
Reality, it turns out, is often not what you perceive it to be—sometimes, there really is someone out to get you. Made You Up tells the story of Alex, a high school senior unable to tell the difference between real life and delusion. This is a compelling and provoking literary debut that will appeal to fans of Wes Anderson,
Silver Linings Playbook
, and
Liar
.
Alex fights a daily battle to figure out the difference between reality and delusion. Armed with a take-no-prisoners attitude, her camera, a Magic 8-Ball, and her only ally (her little sister), Alex wages a war against her schizophrenia, determined to stay sane long enough to get into college. She's pretty optimistic about her chances until classes begin, and she runs into Miles. Didn't she imagine him? Before she knows it, Alex is making friends, going to parties, falling in love, and experiencing all the usual rites of passage for teenagers. But Alex is used to being crazy. She's not prepared for normal.
Funny, provoking, and ultimately moving, this debut novel featuring the quintessential unreliable narrator will have readers turning the pages and trying to figure out what is real and what is made up."
Mini-review: This debut was bloody fantastic. This is the kind of unreliable narrator that I love reading about. She's constantly trying to decipher what's real and what isn't, and so are we alongside her. The mystery, therefore, was top notch. This book is funny, bizarre, and ultimately really touching. The characters are interesting, the plot keeps you on your toes, and the feeling when you walk away is deeply satisfying. Highly recommended.
Review in a GIF: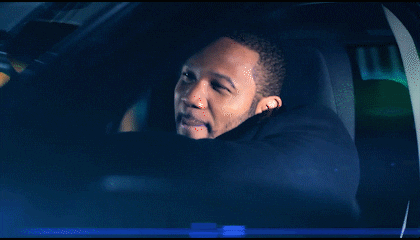 Career of Evil by Robert Galbraith
Rating: 4.25 stars
Source: Purchased
Buy the Book: Amazon
Summary: "
Cormoran Strike is back, with his assistant Robin Ellacott, in a mystery based around soldiers returning from war.
When a mysterious package is delivered to Robin Ellacott, she is horrified to discover that it contains a woman's severed leg.
Her boss, private detective Cormoran Strike, is less surprised but no less alarmed. There are four people from his past who he thinks could be responsible – and Strike knows that any one of them is capable of sustained and unspeakable brutality.
With the police focusing on the one suspect Strike is increasingly sure is not the perpetrator, he and Robin take matters into their own hands, and delve into the dark and twisted worlds of the other three men. But as more horrendous acts occur, time is running out for the two of them…
Career of Evil is the third in the series featuring private detective Cormoran Strike and his assistant Robin Ellacott. A mystery and also a story of a man and a woman at a crossroads in their personal and professional lives."
Mini-review:
Robin remains an outstanding character (though she did make some frustrating decisions in this novel) and I loved how tightly plotted this book was. Strike is still brilliant and surly and intriguing, but I'm not sure he's good enough for Robin. Grievances: I had a hard time keeping the suspects straight for the first two hundred pages, and I NEEDED one more chapter in the end. Seriously. That ending killed me.
Review in a GIF: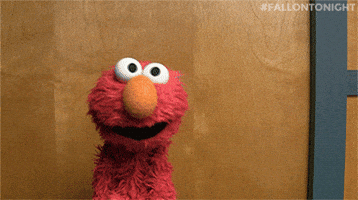 Jeweled Fire by Sharon Shinn
Rating: 4.5 stars
Source: Library
Buy the Book: Amazon
Summary:

"
As one of the four princesses of Welce, Corene always thought she might one day become queen. Only circumstances changed, leaving fiery Corene with nothing to show for a life spent playing the game of court intrigue—until a chance arises to become the ruler of a nearby country.
After stowing away on a ship bound for Malinqua with her loyal bodyguard, Foley, Corene must try to win the throne by making a play to marry one of the empress's three nephews. But Corene is not the only foreign princess in search of a crown.
Unaccustomed to being anyone's friend, Corene is surprised to find companionship among her fellow competitors. But behind Malinqua's beautiful facade lie many secrets.
The visiting princesses are more hostages than guests. And as the deadly nature of the court is revealed, Corene must rely on both her new allies and Foley's unwavering protection—for the game she has entered is far more perilous than she ever imagined."
Mini-review:
Really, really good. I love being back in this world. This installment is more on par with Troubled Waters than Royal Airs, thankfully. Great dialogue, varied and interesting characters, court intrigue, diversity, friendship, deadly plots, high stakes action, plus a little romance... this YA fantasy has everything I like and I loved reading it. (Though I missed being in Welce.)
Review in a GIF: