My Top Ten Auto-buy Authors
I just told you all that my list of auto-read authors is very small, and now here I am making a list of ten of them. What I said before is true, there are very few authors who I will automatically buy and read, no matter what they produce. So, in order to make this list, I extended that definition to include any author who I will automatically consider reading. It's an important difference, because even the Rainbow Rowells of the world have books out that I'm not all that interested in reading. But I've at least looked into and considered reading all her books, so she's on the list. You get my drift? Yes? Okay! Here's my list:
I told you she was on this list, despite the fact that I have no interest whatsoever in reading Eleanor & Park.
9. Liane Moriarty
I haven't looooooved everything she's ever written, but she writes with such humor and insight that I can't help but admire her. And want to read all her books.
8. Agatha Christie
Basically any conversation I have about her books end up with me checking them out from the library. I think I'll have her entire cannon read by the time I die.
7. C.S. Lewis
He's written too many classics for me to ignore anything he writes.
6. Jhumpa Lahiri
Ms. Lahiri is sensational. Reading her work is always a good idea.
5. Benjamin Alire Saenz
4. Sharon Shinn
Though I prefer her YA work over her adult novels, she's still someone I will always seriously consider reading. Something about her writing just really resonates with me.
3. Leif Enger
Peace Like A River is one of my all time favorites, so I feel like I owe it to him to at least consider reading anything he produces.
2. Sarah J. Maas
Ms. Maas fits the original definition of this prompt - I will read anything she writes. Anything. No questions asked.
1. J.K. Rowling
Ms. Rowling is the other author who fits the original definition of this prompt. It doesn't matter how different her new work is from the Potter novels. I can't help it, I will always adore her.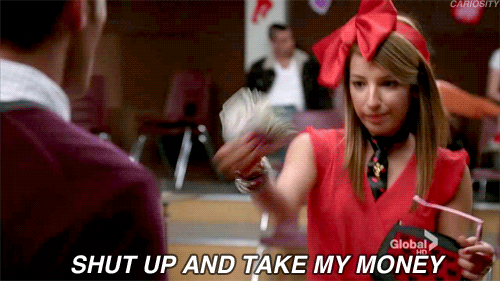 Do you have an auto-buy list of authors? Is it just me who actually only has very few people on that list??