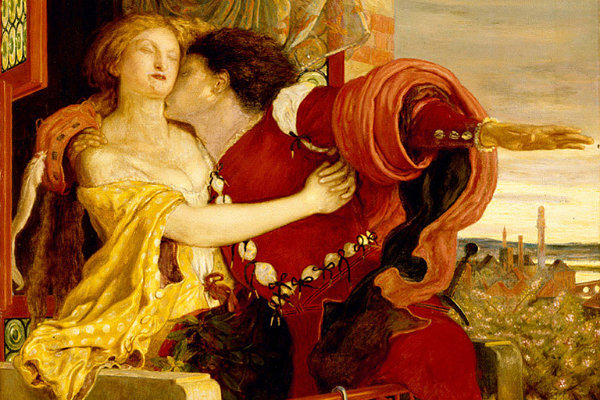 From DNA:
Sony Pictures is in talks to develop a reinterpretation of William Shakespeare's Romeo and Juliet, titled Verona.

The film company has tapped Joe Roth to produce, with Neil Widener and Gavin James on hand to write the script, said The Hollywood Reporter. Verona is the name of the city that became the setting of Shakespeare's famous tale.

Details of Verona are still kept under tight wraps. It is, however, reported that the story will revolve around "a love affair between two teens from opposing Italian families, but the script is said to re-imagine the classic love story through a lens of an epic, 300-style world."
While I personally love Romeo and Juliet, it is not because of its romance. I've always felt like the play reads like one big cautionary tale against being impulsive. For that reason I actually really like the overdone Baz Luhrmann version, because that's the only film version I've seen that doesn't over-glamorize Romeo and Juliet's choices. (Or, at least everything was over-glamorized in that version, so their own decisions didn't feel out of place.) I mean, they were in a difficult situation, yes, but they handled it really, really poorly. Being in love doesn't mean you have to abandon reason.
I'm not sure portraying this story in a 300-style world will be any better, but I guess at least it's creative? I'm willing to suspend judgement until I see it, though, I confess, this is not the direction I would go with this particular story. We'll see.
What are your thoughts? Have you read Romeo and Juliet, or seen a stage or film version? What are your thoughts about the play? Who would you cast in the title roles? Are you interested in seeing a version of this story in a 300-style world? What would you do differently? Tell me your thoughts!