My two-year-old daughter, Harper, is in that in-between stage where board books are sometimes too simplistic for her, but picture books can be too wordy. Going to the library is a little more time consuming now than it used to be, since I need to scan each picture book before we check it out to ensure that there aren't more than a few sentences on each page. Here are a few not-too-long picture books that have recently captured my daughter's heart, and are fun for mom and dad to read as well:
This list is basically a grand round of applause to Mo Willems. Children and parents everywhere love you, Mr. Willems.
Harper likes pirates, and I like that this book exposes her to some more scientific words like "theory" and "experiment." Plus the illustrations are cute.
Harper has a cousin on both sides of her family named Sam, so this book was an auto win for her.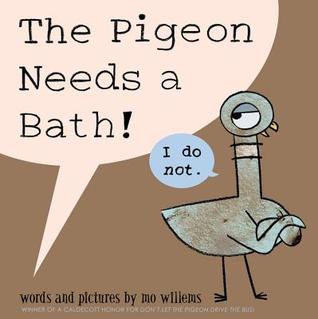 I told you. We really like Mr. Willems.
Harper and I were both completely enchanted by this award winning book. The dog especially cracks me up.
These illustrations are top notch, and Harper loves finding the snake on each page.
Harper doesn't know the original Rapunzel story yet, but I do, so I thought this book was hilarious. Harper likes it anyway. :)
This book is more interactive for kids. Harper is perfectly fine with that.
I picked this one up as a primer for Harper, since she will be getting a baby brother this August. Happily, she took to it immediately. Hopefully she takes to the bambino just as quickly when he comes. *fingers majorly crossed*
Panda bears are basically the greatest of all God's creations according to Harper, so I didn't even check to see if it was too wordy before adding this to our library pile. Luckily it isn't too wordy, but the pictures of panda bears are really what makes it in this house.
What other picture books would you recommend to the young picture book crowd? We're always looking for suggestions around here.