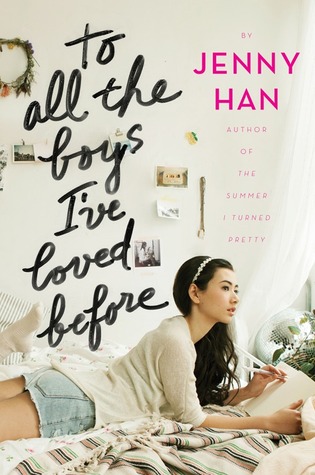 To All The Boys I've Loved Before by Jenny Han
Rating: 3.75 stars
Source: Library
Buy the Book: Amazon
Summary: "
To All the Boys I've Loved Before is the story of Lara Jean, who has never openly admitted her crushes, but instead wrote each boy a letter about how she felt, sealed it, and hid it in a box under her bed. But one day Lara Jean discovers that somehow her secret box of letters has been mailed, causing all her crushes from her past to confront her about the letters: her first kiss, the boy from summer camp, even her sister's ex-boyfriend, Josh. As she learns to deal with her past loves face to face, Lara Jean discovers that something good may come out of these letters after all."
Review: Okay, internets, don't hate me. I thought this book was only a little above average.
The amount of love surrounding this book made me think that although it is not a genre
(YA romance) that
I am usually drawn to, I might fall in love with it along with the rest of the world anyway. That.... did not happen. I thought it was sufficiently cute, but, frankly, I spent a large portion of the book being bored.
Just like with Anna and the French Kiss (another YA romance that everyone loves except me) I feel like this is almost entirely a case of it's-not-you-it's-me. I fully recognize that this book has an extremely likable cast, and an engaging will-they-won't-they premise. I understand why so many are drawn to this story, and why they have responded to it so positively. And I'm glad that there are books like this out there, because if I had read this book when I was in high school I think I would have fallen in love with it, too.
But the fact remains that I am not in high school, my tastes have changed over the years, and books like this no longer hold the appeal for me that they once did. However, I will remember this book as a standout in the genre of YA romance, and happily recommend it to those who are interested.
With a couple of minor caveats:
In order to like this book, you will need to have to have a strong stomach for angst. You will also have to put up with a scene of slut shaming. You will also need to not be bugged by ambiguous endings. Those three things were extremely irritating to me, personally, but if you're okay with it, then knock yourself out.
While I did not fall in love, I enjoyed this book well enough. I won't be reading it again. But I wish I had read it when I was younger, as it would have aligned with my tastes much more closely earlier in my life.
Review in a GIF: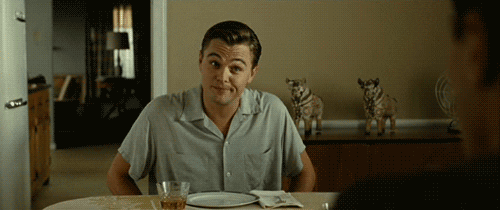 Bottom Line: A cute enough story, though I didn't fall in love. I'd recommend it to Stephanie Perkins and Gayle Forman fans.