After I Do by Taylor Jenkins Reid
Rating: 5 stars
Source: Library
Buy the Book: Amazon
Summary: "
From the author of
Forever, Interrupted
... comes a breathtaking new novel about modern marriage, the depth of family ties, and the year that one remarkable heroine spends exploring both.
When Lauren and Ryan's marriage reaches the breaking point, they come up with an unconventional plan. They decide to take a year off in the hopes of finding a way to fall in love again. One year apart, and only one rule: they cannot contact each other. Aside from that, anything goes.
Lauren embarks on a journey of self-discovery, quickly finding that her friends and family have their own ideas about the meaning of marriage. These influences, as well as her own healing process and the challenges of living apart from Ryan, begin to change Lauren's ideas about monogamy and marriage. She starts to question: When you can have romance without loyalty and commitment without marriage, when love and lust are no longer tied together, what do you value? What are you willing to fight for?
This is a love story about what happens when the love fades. It's about staying in love, seizing love, forsaking love, and committing to love with everything you've got. And above all, After I Do is the story of a couple caught up in an old game—and searching for a new road to happily ever after."
Review: Is it possible to die from loving a book so much? If so, I am in trouble.
I seriously loved this book on every level. It was such a smart and thorough examination of love in all its forms: commitment, companionship, romance, loyalty, marriage, expectation, (mis)communication, neglect, divorce, and so on. In a world where the traditional idea of marriage is quickly expanding, I thought this examination of the topic was as timely as it was interesting. If you're interested in the topic, I'd definitely pick up this book.
But besides being smart and savvy, it was also just a plain old entertaining story. Lauren and Ryan take a year off from one another. I mean, can you find a more intriguing or more potentially devastating premise? I am married, and I really like being married, but I won't deny that there are some aspects of being single that I miss. Like not having to compromise on what restaurant to go to for dinner, or which movie to watch, or blah blah blah. They're little things (they always start as little things) that creep up in every marriage, but, in Lauren's case, they have turned into big things. Huge things. Potentially life-changing things that lead her marriage to the brink of ruin.
So Lauren, although devastated at the state of her marriage, finds herself in a situation that is extremely difficult and yet extremely liberating. She learns throughout her year away from her husband who she is without him, and whether she needs him or even still wants him in her life. Sometimes I thought they were destined to get back together, other times I thought there was no way they could reconcile. But regardless of the turnout between Lauren and Ryan, I found the growth Lauren experiences to be inspiring. While I didn't agree with everything she said or did, I did appreciate seeing the world through her eyes for a while. Lauren says and does some things that I don't agree with, but I was okay with that. It was refreshing to think differently, even if I ultimately disagree.
This isn't just a story about Lauren, though, or even about Lauren and Ryan. There are several characters who have different ideas about love, and who grow in their own ways alongside Lauren. I particularly liked the side-plots surrounding her two siblings. They are all very different, and all have different ways of trying to be happy. I loved watching them support each other regardless of whether they would make the same decision if they were in their place.
I felt my world grow in reading this book, and it made me grateful for all the positive relationships in my life.
I feel like I should give a readers advisory here, however. This book is not long, but there is some language, occasionally strong language, that some might be sensitive to. There is also frank talk about sex. It's not erotic, and I actually found it to be as respectful as it was blunt. Sex in marriage is, after all, an extremely important topic, and one that isn't always talked about as much as it should be - especially when there are problems in that area. But I understand that it is a sensitive topic, and if you would rather not read about it then I'd advise reading something else. (You'd be seriously missing out on a fabulous book, though.)
Review in a GIF: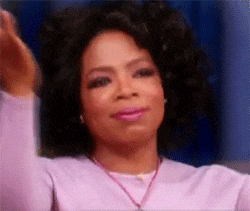 Bottom Line: I didn't agree with everything in this book, but that's why I liked it so much. It made me think, it made me sigh, and it made me smile. It's a wonderful and timely book on love, and one of my favorites of the year!