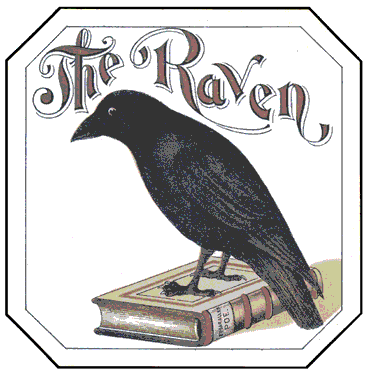 Happy Halloween! Here are some fun facts about Edgar Allan Poe to get you in a festive mood:

1. Poe carried on writing even after he'd died. At least, if you believe the rather outlandish claim of Lizzie Doten, the psychic medium whose 1863 book,Poems from the Inner Life, included poems which Doten claimed to have received from the ghost of Edgar Allan Poe. (Though, I have to admit, it does seem like something ghost-Poe would do...)

2. The American football team the Baltimore Ravens are named in honour of Edgar Allan Poe's classic poem 'The Raven'. This is the only example of a sports team being named after a work of literature – at least, to our knowledge. We'd be interested to hear of any others… (Can you imagine a real live game of Slytherins vs. Gryffindors??)

3. Poe often wrote with his Siamese cat on his shoulder. Poe would place the cat on his shoulder before he commenced writing a poem. (Which is a seriously great mental image.)
Want to get creeped out? Click here to read Poe's The Raven for yourself.