With the recent Emmy nominations, it appears that book-to-television adaptations are getting some nice recognition. (House of Cards, Game of Thrones, and Orange is the New Black all received multiple noms.) Books and films have enjoyed a happy relationship, and I'm hoping the success of these shows will prove to television producers that books make great fodder for TV shows as well.
Books don't adapt to television as often as they adapt to film, I think, because the story is already written and has a definite ending. So the TV show would have to be two or three seasons, or however long it took, to really tell the story. It couldn't go any longer, though. That's the trick. If the show is successful then the TV producers won't want to end it, but would rather drag it on for the money, so having a nonnegotiable end date is not a good thing for them. HOWEVER, some of these stories could really adapt well to television, if the producers were willing to try it. With the pack of fans that come with many of these books, wouldn't it be better to have a few 3-season guaranteed hits rather than the endless parade of dumb pilots that never gain traction or make it past one season?? If the world ran around me (which would make everyone happy, I'm sure) I'd like to see these books adapted to the small screen as well: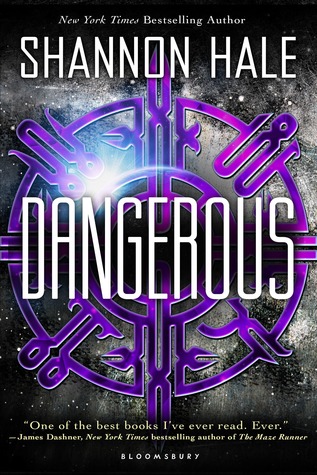 Dangerous by Shannon Hale
I just barely finished this book last week (review will be up soon!) but I think this would make an awesome TV show. Maisie is an unusual and really likable protagonist, and the story is constantly changing with several side plots to focus on in various episodes: Maisie and Luther, whether or not Wilder is a bad guy, the character arcs of everyone in the fireteam, Maisie's parents' fates, the epic badness of GT, the intergalactic threat to earth... ARE YOU LISTENING, TV GODS?!?? IT WOULD BE AWESOME.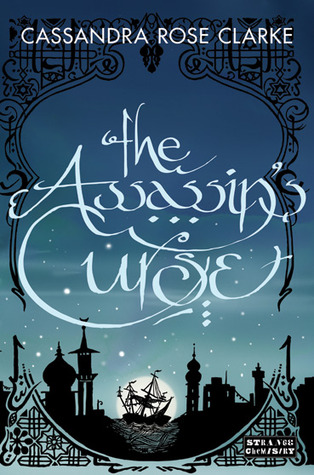 The Assassin's Curse by Cassandra Rose Clarke
Pirates, ninjas, blood magic, curses, angry gods, feuding families, manticores... NEED I GO ON?? The book is written in a very TV-adaptable way, with scenes playing out almost like episodes in the book. This one might be a risk since fantasy-type shows are very niche, but with the right screenwriters and a solid cast, this could really be fantastic. Plus, there are two books in this duology, so there would be enough material for at least a couple of seasons.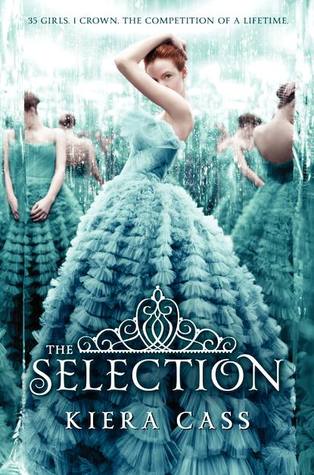 The Selection by Kiera Cass
The things that bugged me about this series could easily be fixed by transferring the medium of the story from book to television. For example, in the book we never get enough information about the rebellion to satisfy my curiosity. It makes sense why this happens in the book since it's all told from America's perspective, but it TV you can open up to include several viewpoints. I imagine Georgia's perspective getting a lot of airtime, as well as America's parents, and the other Selection contestants, and probably Lucy's and maybe even Queen Amberly's as well. And, obviously, Aspen and Maxon would get a lot of scenes without America as well, just to show what's really going on it worlds outside America's. Plus, with three books, you'd definitely get at least three seasons. Just thinking about it makes me excited. I wish it would really happen!
Tell me, what would you adapt to TV??!?