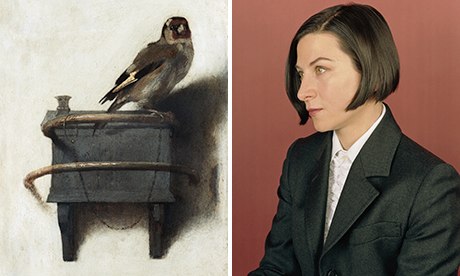 From The Guardian:
A screen adaptation of Donna Tartt's bestselling novel The Goldfinch is on the way after the producers behind The Hunger Games announced that they have taken up an option on the book.
...The Goldfinch, Tartt's third novel and her first since 2002's The Little Friend, is about a 13-year-old boy who survives an art-gallery bombing that kills his mother, and ends up in possession of the Dutch Old Master painting (by Carel Fabritius) of the title. Since its publication in October 2013 it has attracted widespread acclaim for its "Dickensian" scope, and named by the New York Times as among the 10 best books of 2013.
No details have emerged of any film-makers or actors who may be under consideration - and nor whether any resulting project would be aimed at the big or small screen. Said Jacobson: "We've been thinking we are more likely to make a limited series for TV. There's so much scope to the book. At the same time, a film-maker could come in with a perspective that changes our mind."
I just checked out The Goldfinch from the library a few days ago. Folks, it's 1,238 pages long. I don't know if this film will be made, but if it is, it's going to be one. long. movie.
Have any of you read it? Any thoughts on this adaptation?